Details

Created on Saturday, 15 September 2012 02:00
Thank you very much for all your support!
We are very excited to celebrate ResellerClub Mods 1st Happy Birthday!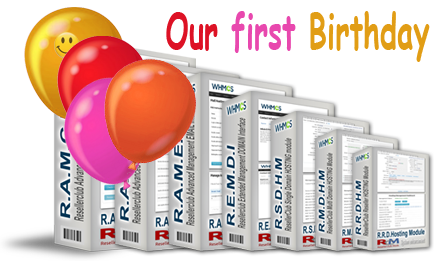 Today, 15th of september, we are looking back exactly 1 year when we launched our first 3 Modules, R.A.M.Dns Interface, R.A.M.Email Interface and the FREE ResellerClub & LogicBoxes Tools. We have come a long way in this past year and have added a lot more tools and our user base has been multiplying.
After one year we can confirm a completely stellar success of this initiative. We have to recognize that this has mainly been possible because of the support that we have received from our customer base.
We Thank you for your patience and your loyal support. Rest assure we continue this initiative for years to come!
As a small token of our appreciation we have launched the following special Promos valid for 1 Month:
New Orders
Renewals
If you already have yearly licences and would like to renew before the next due date, drop in a support ticket and we will prepare the renewal invoice for you with the same discount!
Best regards,
Marco Ferraro
CEO & Founder
Group Informática Ferraro