Howto Upgrade R.W.H.Provisioning Module V3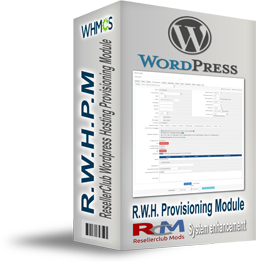 Release Date
Latest Version
29.01.2018
3.12.3
Document Version: 1.3 - 29-01-2018
If you have already installed R.W.H.Provisioning Module v3, then you can easily upgrade to ANY new version very easy.
Download the latest R.W.H.Provisioning Module Software from our Client Area.
Unzip the file with your prefered decompresion software or use the built-in windows feature to extract the content of the zip file.
Proceed with the upgrade steps provided for the version you have installed by clicking on the corresponding "TAB"
Important: Before Upgrade to version 3.12.3:
Required


PHP 5.4 - 5.6 with Ioncube Loaders 5.0.x or above
PHP 7.0 with Ioncube Loaders 6.0.x or above
PHP 7.1 with Ioncube Loaders 10.0.x or above
Make sure you have first installed or updated to the Management Core Console v1.4.10 or above and previously accessed the Resellerclub Mods Console Addon home to get the new version number stored


Upload the folder "modules" into the whmcsroot/ folder


Access the Resellerclub Mods Core Console Addon » R.W.H.Provisioning Module and click the button "Validate Module"