FREE ResellerClub & LogicBoxes Tools for WHMCS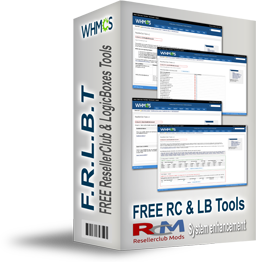 Redemption Fees and Days Import/Update now available!
Working seamlessly with any LogicBoxes reseller accounts (resellerclub, NetEarthOne, resell.biz, etc. etc.), products and services through your WHMCS system requires additional tools. It is both annoying and not completely professional to not make changes reflect in reseller accounts when the changes have been made in your WHMCS system.
We have been working on both systems since many years and have developed certain utilities which we believe will be very handy for your day to day Domain reseller business.
These are absolute essentials for your business. Hence we have decided to offer it to you with a free license and without charging any fee. You need not pay anything under "Free ResellerClub Tools". Simply sign up fulfilling the requirements as per our signup policy and order your free license which will grant you using the software for free.