LogicBoxes Compatible Domain Registrar Module for WHMCS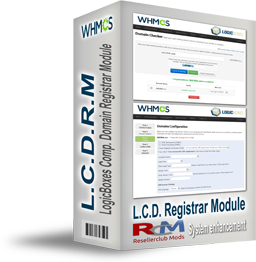 Now officially available for all LogicBoxes Resellers! Our fully featured Domain Registrar Module with support for all gTLD's and ccTLD's offered by any LogicBoxes Registrar.
Fully compliant with LogicBoxes Registrar requirements for Domain Register and Transfer, including 100% IDN Support, Domain Suggestion and Premium Domain selling, seamlessly integrated into WHMCS. You can now register and transfer without failure any domain which needs additional domain informations. These fields are exposed in the shopping cart for domain register and domain transfer who requires these informations. A correctly formatted additionaldomainfields.php file with multi language support is included with the Module.
Read more: LogicBoxes Compatible Domain Registrar Module for WHMCS