We are pleased to announce a new update for the LogicBoxes Registrar Module!
You can now start with update the v3 Core Addon to the latest v1.6.2 release as well as the LogicBoxes Registrar Module 3.14.2 release by downloading the zip packages!
For further details, please refer to the changelogs and Install / Update Guides:
What's new?
DNSSEC Management is now built-in with our Registrar Module with the same easy to use interface already integrated  in the Advanced DNS Management Interface and the Extended Domain Management Interface.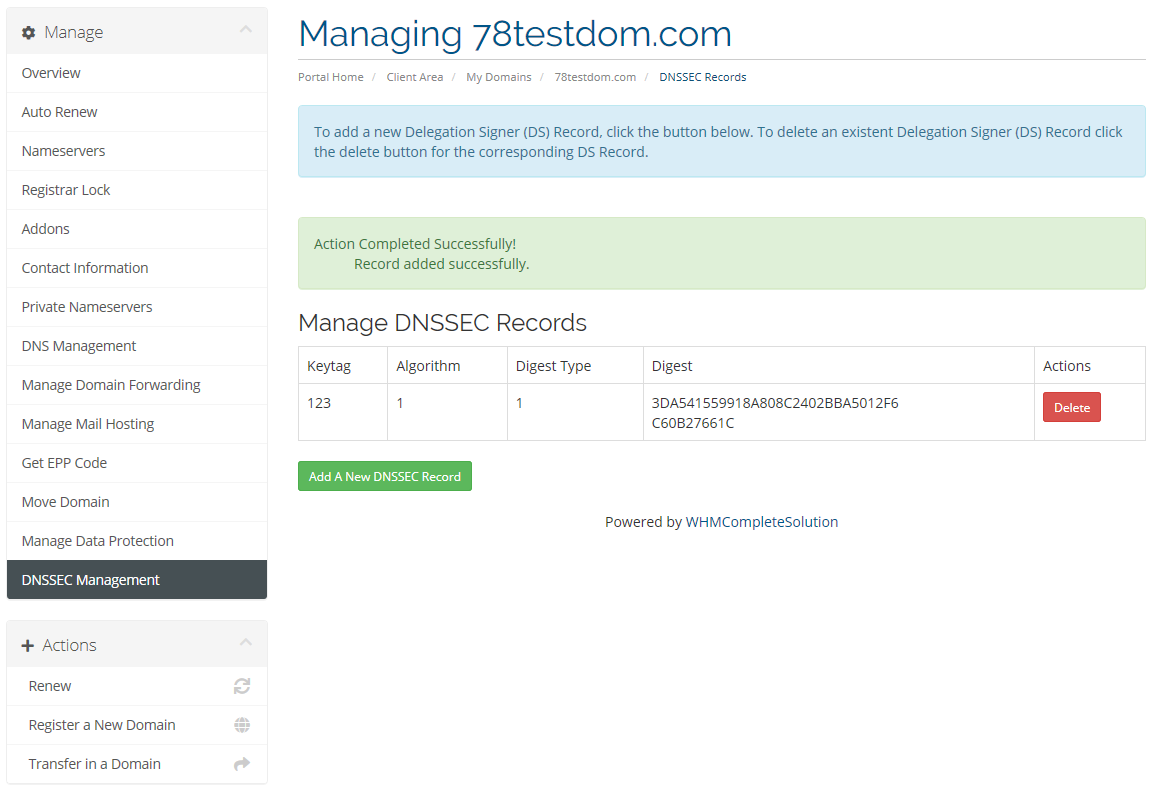 Is this activated by default?
Yes, the inteface is available without any further changes to all customers. You can disable the interface with the corresponding option from the v3 Core Addon at anytime.
Are all TLDs  supported?
No, currently only .com, .net, .org, .in and .me extensions. As soon as other TLDs with DNSSEC support have been made available by the registrar, they can be added to the list of supported TLDs in the core addon to immediately activate DNSSEC support.
Do I need to apply template changes?
No, you do not need to apply any template theme changes. The template file is provided and located in the registrar module folder. If you are using a non six standard theme then you can modify the template file and style to your likings.
For any further doubts or questions do not hesitate to open a support ticket with us.
Best regards,
Marco Ferraro
CEO & Founder
Group Informática Ferraro
Friday, 15 November, 2019