You need to whitelisted your Hosting server IP's. Log into your LogicBoxes Reseller Account -> Settings -> API and whitelist the server's IP. If you have multiple IP's, you should whitelist the server's primary IP and the IP which resolves to your domain name.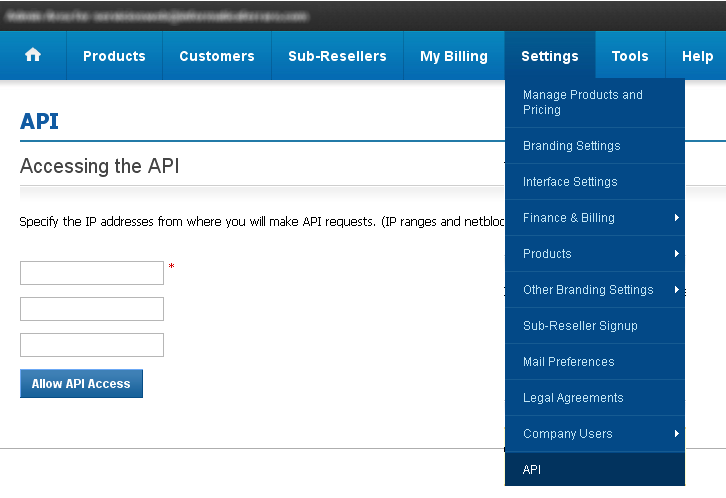 What is the IP that resolves to my domain name?
Open the windows cmd command utility and type nslookup mydomain.tld. Example: nslookup www.resellerclub-mods.com
How I can know the primary IP of my server?
Download the FREE script "Server IP Check" from our FREE download section: Server IP Check